Coronavirus Infection Origin, Symptoms, Causes, Treatment: Scientists, researchers and doctors are working on studying the virus also known as 2019-CoV.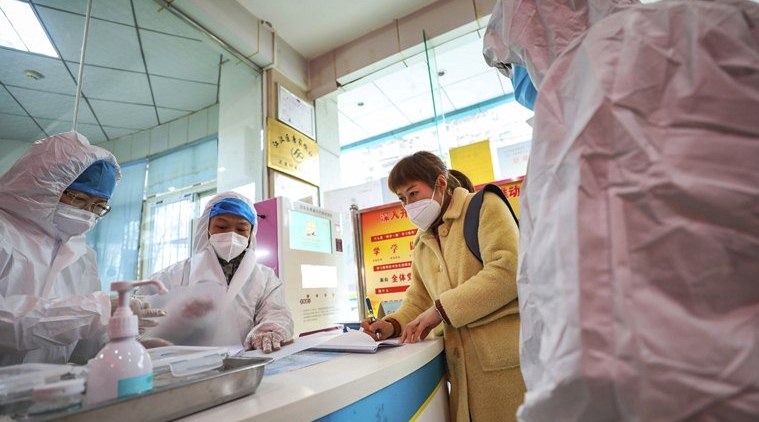 What is Coronavirus?
As a group of viruses that is zoonotic in nature, coronaviruses are transmitted between animals and people. In humans, the virus is known to cause respiratory infections that are typically mild but may become lethal as is happening in Wuhan.
In case of symptoms suggestive of acute respiratory illness before, during or after travel, travellers are encouraged to seek medical attention and share travel history with their healthcare provider, as per World Health Organization (WHO).
Coronavirus Origin
The nCOV has been suggested to have originated from a seafood market in Wuhan where wildlife was allegedly sold illegally. Looking at comparisons between the new coronavirus and its previous versions, scientists have suggested the virus started from snakes.
As per Dr Poonam Khetrapal Singh, regional director, WHO South-East Asia Region, though the new coronavirus being called novel coronavirus-2019, was not declared a public health emergency of international concern (PHEIC) by the Emergency Committee of the International Health Regulation which met last week, its risk was assessed to be 'high'.
Coronavirus symptoms
Coronaviruses are a large family of respiratory viruses that can cause diseases ranging from the common cold to the Middle-East Respiratory Syndrome (MERS) and the Severe Acute Respiratory Syndrome (SARS), as per WHO. So far, the main clinical signs and symptoms reported in the Wuhan outbreak include fever, difficulty in breathing, and chest radiographs showing bilateral lung infiltrates. However, not enough is known about the epidemiology of 2019-nCoV to draw definitive conclusions and the intensity of the human-to-human transmission, and the original source of the outbreak.
WHO says that in more severe cases, the infection can cause pneumonia, severe acute respiratory syndrome, kidney failure and even death.
Coronavirus Treatment
Scientists, researchers and doctors are working on studying the virus also known as 2019-CoV; however, there is no vaccine that can treat Coronavirus, since this is a new strain that had previously not been identified in humans.
Coronavirus Precautions
The standard recommendations to prevent infection spread include regular hand-washing, covering mouth and nose when coughing and sneezing, thoroughly cooking meat and eggs and avoiding any close contact with persons showing symptoms of respiratory illness such as coughing and sneezing, says WHO.
If you have travelled to any of the affected countries in the last 14 days and show any of the above-mentioned symptoms, notify your physician and share complete history, advises Dr Anita Mathew, consultant physician; infectious disease specialist, Fortis Hospital, Mulund.
*Ensure that you maintain standard precautions which include adequate hand and respiratory
hygiene.
*Keep your environment clean at all times.
*Wear a medical mask if any of the symptoms are prevalent.
*Cover your nose and mouth while coughing and sneezing.
*Wash your hands after contact with respiratory secretions.
*Avoid close contact with anyone with cold and flu symptoms.
Travellers need to be especially careful when travelling to, from and via China; representatives of Ministry of Health and Family Welfare have requested passengers travelling from China to report to the nearest public health facility in case they start showing symptoms.
For all the latest Lifestyle News, download Indian Express App
Source: Read Full Article