The future of social care and data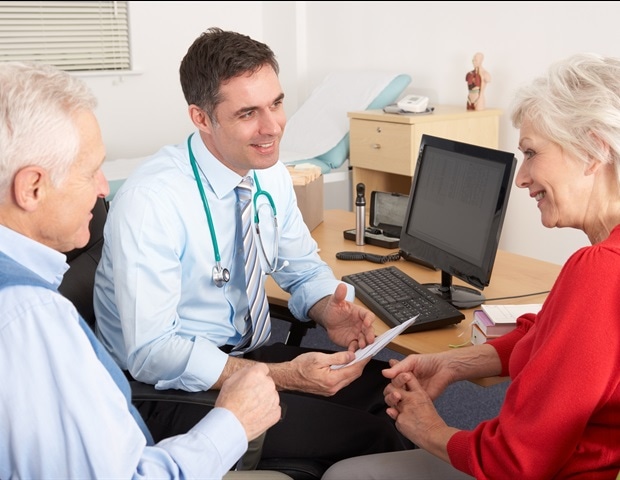 Reviewers' Notes
The NDG reflects on the relationship between the NHS and social care and the importance of using data. She also outlines the value of Caldicott Guardians to organizations handling social care data.
As I write this in the early days of the COVID inquiry, I'm looking forward to the questions it will raise about the relationship between the NHS and social care. I am very much hoping it will provide insights on how we can improve social care by making better use of resources, better decisions and better use of data.
Historically at least, health always takes the limelight. 'We make people better when they get sick' is an easier, more engaging (more pleasingly dramatic, even) tale for those of us in health to tell, than its equivalent of 'We support people to live well and be active in their communities'.
Reflecting on the challenges during the COVID pandemic should give us all pause to consider how we want health services and social care services to work together to support individuals. We may be emerging from the public health emergency period of the pandemic, but we know that the relationship between health and social care is critical in 'normal' times – and that humanity will face pandemics again.
Recently listening to discussions at a Health Service Journal forum on Data and Analytics, I was again struck by the long-known but awkward truth that if we want more people's health to improve, we need to invest more in social care and social determinants of health, such as housing, work, the natural environment, our food environment, and meaningful social connection.
Ensuring the appropriate resourcing of social care requires potentially politically contentious decisions. In the absence of substantial additional funding, questions may need to be asked about the diversion of funds from organizations labeled 'health' to 'care', or even beyond.
I'm hopeful that as Integrated Care Systems (ICSs) mature, they will provide the autonomy and infrastructure for these decisions to be made locally by the people living and working within those systems. They are best placed to determine what matters most in their area to improve people's lives. Supporting ICSs to make these decisions will require better access to, and use of, already existing data.
Given this, I was pleased recently to hear of work being done on the adult social care data roadmap, alongside plans for digitizing social care, at the Department of Health and Social Care's National Data Advisory Group (a group convened to provide scrutiny and challenge of the ongoing delivery of the Data Saves Lives strategy).
My sense was of a genuine commitment to a better understanding of what those working in the social care system need on the ground.
I encourage everyone commissioning or delivering social care, and most importantly, service users and carers, to ensure that your voice is heard on what data is needed to drive better services via the government's Care Data Matters consultation.
The consultation closes on 31 July 2023.
The National Data Guardian's guidance on Caldicott Guardians
From my corner, I need to recognize the ongoing resource challenges that social care organizations and their staff are working under in relation to the implementation of our 2021 Caldicott Guardians' guidance.
This guidance encouraged (although importantly, did not mandate) all organizations to have, or have access to, a Caldicott Guardian. Recently some social care organizations, especially small social care organizations, have raised concerns regarding the feasibility of implementing the guidance. The guidance is clear that when an organization considers that it is not proportionate or feasible to appoint a member of its own staff to the Caldicott Guardian role, it should arrange for the function to be provided in another way.
This might involve sharing a Caldicott Guardian or arranging with their commissioning organization to provide this function. The guidance also provides for circumstances where an organization chooses not to appoint a Caldicott Guardian.
However, I want to stress the guidance we produced is not about every organization giving someone the title Caldicott Guardian to 'tick a box'. This role matters as a key component of supporting staff and maintaining a demonstrably trustworthy health and care system.
I know from personal experience as a Caldicott Guardian that sometimes, both frontline staff and senior leaders need timely support and advice when there's a difficult decision about how people's confidential information should or shouldn't be used. I believe that those working on the frontline providing social care should have the same support as their colleagues providing healthcare when they encounter these difficult questions.
To be effective, the Caldicott Guardian role should be held by someone who has knowledge and experience of working in the social care environment and is accessible and available to frontline staff to provide responsive support in what are often time-sensitive situations. I hope the guidance continues to help organizations, and their frontline staff, to think through what the Caldicott Guardian role provides and what this best looks like for them.
Our recently published FAQs help social care organizations exercise their own judgment about what is desirable and feasible in their particular social care context.
Posted in: Healthcare News
Tags: Consultation, Exercise, Food, Healthcare, Pandemic, Public Health, Social Care, Stress