Study: Almost 10% of Americans are sensitive to one of the top five most reactive superfoods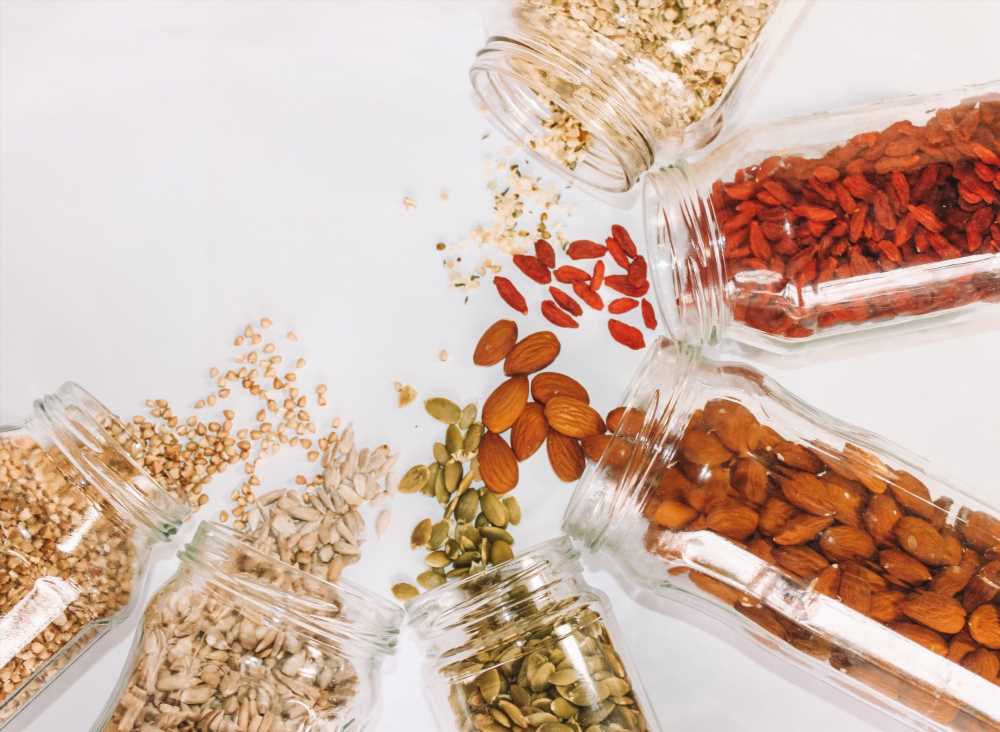 Reviewers' Notes
New research has revealed that almost 30 million Americans are sensitive to some of the most common nutrient-rich foods, including chia seeds, cranberries and green tea, as the superfood movement continues.
Food sensitivity specialist YorkTest analyzed more than 12,000 of its food sensitivity test results, finding almost 10% of the population are sensitive to one of the top five most reactive superfoods.
Chia seeds are the superfood most likely to cause an adverse reaction, with 8.7% of tests showing a reactivity – equivalent to more than 27.14million people across the US. The omega-3 rich seeds soared in popularity last year thanks to TikTok's 'internal shower' digestive hack, but one in ten Americans are sensitive to them, suffering anything from a runny nose to abdominal pain and hives.
Green tea has a 1.2% reaction rate which is smaller in comparison, but still means up to 3.7 million Americans could be suffering with every sip.
This comes as interest around superfoods – touted for their significant health benefits – has been growing. Google searches for "superfood salad" rose by 52% in the last year, with interest in "superfood ideas" also doubling.
YorkTest analysis of food sensitivity tests found:
Chia seeds – 8.7% reaction rate (equivalent to 27 million Americans)
Goji berries – 7.4% reaction rate (equivalent to 23 million Americans)
Flax/linseed – 5.2% reaction rate (equivalent to 16 million Americans)
Cranberries – 1.2% reaction rate (equivalent to 5 million Americans)
Green tea – 1.2% reaction rate (equivalent to 3 million Americans)
Even those tolerant to chia seeds could get caught out by goji berries, which have a 7.4% reaction rate and came second on the list. They might be packed with antioxidants, but more than 23 million people in the United States may be experiencing bloating, nausea and skin rashes when using them as a topping for yogurt.
Flaxseed or linseed is another popular additive to a range of fruity snacks, but one in 20 Americans could be sensitive – and according to Allergy Los Angeles, it's an emerging allergen.
Cranberries are the final superfood to feature in the top five most likely to cause sensitivity. Some 5.3 million may find themselves in a flush, with a headache or watery eyes after consuming the food that's high in vitamin C.
Commenting on the findings, Kerri Ferraioli, expert nutritionist at YorkTest, said:
"It's not surprising that many people are turning to superfoods as they seek out a healthy and balanced diet. Before making any large shake-up to your mealtimes, however, it could help to find out how your body might react if you introduce anything new.
"With the help of credible at-home food sensitivity tests, more and more people are becoming aware of the unique way that their body works. While there are lots of known food groups that could be more likely to cause a reaction, such as gluten or dairy, ultimately everyone is different and if you've been feeling a bit 'off', it could be the food you least expect that's causing symptoms.
"If you're one of the 27 million people that are indeed sensitive to chia seeds, eating more quinoa, sesame seeds or pumpkin seeds could offer similar nutritional benefits. Blackberries or blueberries are another alternative to goji berries, and they taste just as good in a smoothie! By knowing more about what works best for you, you'll be able to adapt your diet accordingly – but always consult with an expert too."
For the full breakdown of the superfoods that cause the most sensitivities, including alternatives for those who are sensitive, visit: https://www.yorktest.com/us/blog/superfoods-sensitivity/
Posted in: Medical Research News | Healthcare News
Tags: Abdominal Pain, Allergen, Allergy, Blackberries, Bloating, Blueberries, Cranberries, Diet, Food, Gluten, Green Tea, Headache, Hives, Nausea, Pain, Pumpkin, Research, Salad, Skin, Tea, Vitamin C