Rethinking menopause: Experts call for individualized treatment and more research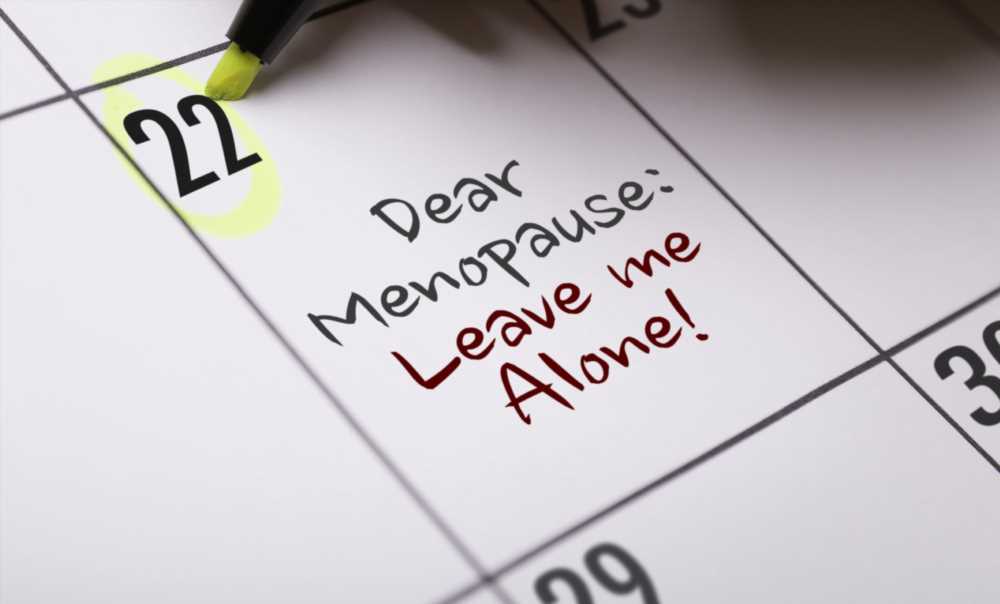 In a review article published in the journal Cell, renowned experts have provided a detailed overview of menopause biology, clinical outcomes, therapeutic options, and supportive care.
"The road to menopause is not difficult for all, but for some, symptoms may be severe or even disabling and disruptive to work and family," write the authors, who are based in Australia, Italy, and the United States. "Recognition that menopause, for most women, is a natural biological event, does not exempt the use of interventions to alleviate symptoms."
Study: Menopause—Biology, consequences, supportive care, and therapeutic options. Image Credit: Gustavo Frazao / Shutterstock
Background
Menopause is a natural process of reproductive aging characterized by the termination of ovarian functions, loss of reproductive hormone production, and permanent loss of fertility. Menopause, which occurs around the age of 49, is conventionally defined as an entire year of no menstrual period because of the depletion of oocytes.
The oocyte depletion process starts in fetal life and continues exponentially. The onset of menopausal transition is defined by missing at least one menstrual period within the last three months or a variation in menstrual cycle length. This represents the threshold of oocytes below which normal ovary functions cannot be executed.
Initial hormonal changes associated with menopausal transition include reduced production of inhibin in the ovary and subsequent increased secretion of follicle-stimulating hormone from the pituitary. These events collectively lead to the follicular phase's shortening and accelerating the follicle maturation process.
A reduction in the follicle pool is responsible for the absence of menstrual period. A period of 60 days without a menstrual period is defined as the late menopause transition, characterized by reduced ovarian production of estradiol and luteal phase production of progesterone.
The typical menopausal symptoms include vasomotor symptoms (hot flashes and night sweats), urogenital atrophy, sleep disturbance, low mood and anxiety, and low sexual desire.
Clinical outcomes of menopause
Menopausal hormonal changes, such as reduced estrogen production, initiate a number of metabolic changes, including the accumulation of visceral fat. This subsequently results in increased production of pro-inflammatory cytokines, which are responsible for inducing insulin resistance and vascular endothelial dysfunction.
Menopause-related estrogen depletion also disrupts the balance between bone resorption and bone formation, leading to bone loss and loss of bone mineral density. These changes, together with age-related reduction in calcium and vitamin D, can potentially increase the risk of osteoporosis and fragility fracture.
Menopause-related estrogen depletion and increased inflammatory cytokine production can progressively lead to loss of muscle mass and strength (sarcopenia).
Menopause is associated with a number of cognitive symptoms, including difficulty in word finding, short-term memory deficiency, and lack of problem-solving skills. These changes are transient and usually recovered during the postmenopausal period. However, it is not clear whether these symptoms are associated with estrogen depletion or sleep deprivation.
Supportive care
Severe vasomotor symptoms associated with menopause can significantly impair psychological and general well-being and negatively affect daily life and workplace activities. Diminished work ability can result in financial deprivation, poor physical and mental health, and impaired social and occupational behaviors.
Proper medical evaluation, treatment, and supportive workplace environments are needed to overcome these obstacles.
Therapeutic interventions
Complementary and alternative medicines, such as plant estrogen supplements and black cohosh, are widely used to improve menopausal symptoms. However, clinical evidence indicates that these medicines are not effective in reducing vasomotor symptoms. In contrast, cognitive behavioral therapy has been found to significantly improve vasomotor symptoms, sleep disturbance, and mood changes.
Non-hormonal medicines, including selective serotonin reuptake inhibitors/selective norepinephrine reuptake inhibitors, have been found to be moderately effective against vasomotor symptoms. The medicines are prescribed for menopausal women for whom hormone therapy is contraindicated.
Antagonists of the neurotransmitter neurokinin 3B are another type of non-hormonal medicine with significant efficacy in reducing vasomotor symptoms. Another non-hormonal medicine, Que-122, which targets the chemokine receptor CXCR4, has recently been found to have significant efficacy in reducing vasomotor symptoms.
Hormone therapy
Estrogen and progesterone therapies are the two mainstay hormonal therapies for reducing menopausal symptoms. While estrogen therapy is prescribed alone for hysterectomized women, a combination of estrogen and progesterone therapy is prescribed for non-hysterectomized women to prevent endometrial stimulation, which is a leading cause of hyperplasia and malignant transformation.
Oral estrogen preparations, including conjugated estrogens, micronized estradiol, piperazine estrone sulfate, estradiol valerate, and estriol, are effective in maintaining blood lipid profile. However, oral estrogen can increase the risk of venous thromboembolic events and gallbladder stones.
Non-oral estrogen preparations, which contain estradiol, have fewer side effects and are preferred options for women at higher risk of venous thromboembolic events and cardiovascular disease and those who are smokers, obese, or diabetic.
Selective estrogen receptor modulators are synthetic, non-steroidal hormones with both estrogen receptor agonist and antagonist activities depending on the specific target tissues. These medicines are effective in reducing bone loss, preventing fractures, reducing breast cancer risk, reducing vulvovaginal dryness and dyspareunia, and improving sexual well-being.
Vulvovaginal atrophy symptoms of dryness and dyspareunia can be treated by non-hormonal vaginal moisturizers, vaginal estrogen therapy, vaginal dehydroepiandrosterone therapy, and intravaginal testosterone therapy. These therapies are effective in reducing urogenital atrophy symptoms and improving sexual well-being, self-esteem, and overall quality of life.
Ovarian tissue cryopreservation and future re-transplantation is a newly proposed approach for obtaining a more natural hormone treatment instead of conventional hormone therapy to manage menopausal symptoms.
Going forward
"Despite decades of research pertaining to menopause, more work is needed," write the researchers.
Going forward, they call researchers to look deeper into when the menopause process starts and to focus on making menopause treatments more effective and safer overall. They underline the importance of researching the symptoms and other health impacts of menopause outside of high-income countries. Additionally, they suggest studying the impacts of menopause on work both from home and in an office, as well as the impacts on people with less traditional career paths, such as caregivers and volunteers.
The team also argues that menopause treatments need to be holistic and tailored to the person being treated—addressing both the physical and mental health impacts of menopause, as well as the underlying health risks associated with menopause and any other relevant health concerns.
"Women with bothersome menopausal symptoms should be counseled on treatment options and offered evidence-based therapies," they write. "Therapy should be individualized depending on age and health risks, recognizing that health risks may increase with age." "Optimizing health at menopause is the gateway to healthy aging for women," write the authors.
Source:
Journal reference:
Davis SR. 2023. Menopause—Biology, consequences, supportive care, and therapeutic options. Cell. https://www.cell.com/cell/fulltext/S0092-8674(23)00905-4
Posted in: Medical Research News | Women's Health News
Tags: Aging, Agonist, Anxiety, Blood, Bone, Bone Mineral Density, Breast Cancer, Calcium, Cancer, Cardiovascular Disease, Cell, Chemokine, Cognitive Behavioral Therapy, Cytokine, Cytokines, Dehydroepiandrosterone, Dyspareunia, Efficacy, Estradiol, Estrogen, Fertility, Fracture, Hormone, Hyperplasia, Insulin, Insulin Resistance, Malignant, Medicine, Menopause, Mental Health, Muscle, Norepinephrine, Osteoporosis, Progesterone, Receptor, Research, Sarcopenia, Serotonin, Sleep, Supplements, Testosterone, Vaginal, Vascular, Vitamin D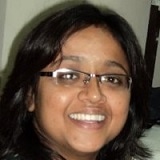 Written by
Dr. Sanchari Sinha Dutta
Dr. Sanchari Sinha Dutta is a science communicator who believes in spreading the power of science in every corner of the world. She has a Bachelor of Science (B.Sc.) degree and a Master's of Science (M.Sc.) in biology and human physiology. Following her Master's degree, Sanchari went on to study a Ph.D. in human physiology. She has authored more than 10 original research articles, all of which have been published in world renowned international journals.