Researchers receive $2.5 million award to develop a tailored treatment for glioblastoma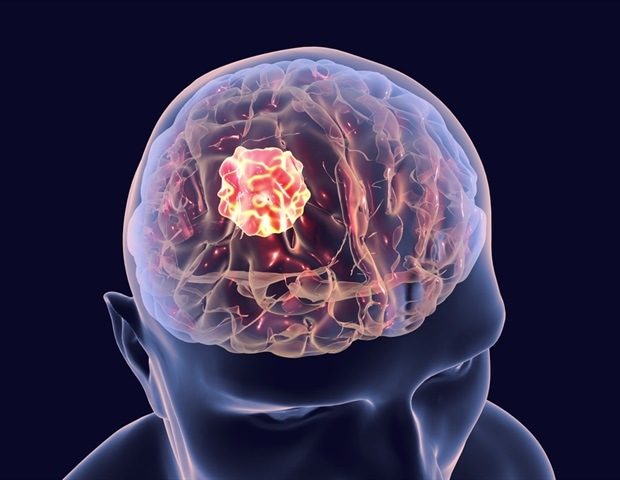 Reviewers' Notes
A multidisciplinary team of investigators from the UCLA Jonsson Comprehensive Cancer Center was awarded a $2.5 million Translational Team Science Award from the Department of Defense to develop a tailored treatment for glioblastoma, a deadly brain tumor with limited treatment options.
The team -; including David Nathanson, associate professor of molecular and medical pharmacology at the David Geffen School of Medicine at UCLA, Benjamin Ellingson, director of the UCLA Brain Tumor Imaging Laboratory and professor of radiological sciences, and Dr. Timothy Cloughesy, professor of neuro-oncology -; plan to target the epidermal growth factor receptor, a protein that is mutated in about 60% of people diagnosed with glioblastoma.
Previous attempts have had limited success improving patient outcomes due to drugs' inability to cross the blood-brain barrier and target genetic alterations in the protein that are unique to glioblastoma. To overcome these obstacles, the researchers have developed ERAS-801, a brain-penetrant inhibitor that has been shown to work well in preclinical models. They are now testing the treatment in early clinical trials with patients diagnosed with this type of brain tumor.
Brain cancer is a major issue, especially for people in the military. We are hopeful that creating personalized treatments like this one and using advanced testing methods could help not only people with brain cancer but also with other rare diseases."

David Nathanson, associate professor of molecular and medical pharmacology at the David Geffen School of Medicine at UCLA
Source:
University of California – Los Angeles Health Sciences
Posted in: Medical Research News | Medical Condition News
Tags: Blood, Brain, Brain Cancer, Brain Tumor, Cancer, Drugs, Genetic, Glioblastoma, Growth Factor, Imaging, Laboratory, Medicine, Neuro-oncology, Oncology, Pharmacology, Preclinical, Protein, Receptor, Tumor