Remote cardiology clinic visits during COVID-19 were used more often by certain traditionally underserved patient groups, but were also associated with less frequent testing and prescribing, new research shows.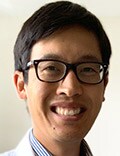 Neal Yuan
"The COVID-19 pandemic has led to an unprecedented shift in ambulatory cardiovascular care from in-person to remote visits," lead author Neal Yuan, MD, a cardiology fellow at the Smidt Heart Institute, Cedars-Sinai Medical Center, Los Angeles, told theheart.org | Medscape Cardiology.
Their findings were published online April 5 in JAMA Network Open.
"We wanted to explore whether the transition to remote visits was associated with disparities in how patients accessed care, and also how this transition affected diagnostic test ordering and medication prescribing," Yuan said.
The researchers used electronic health records data for all ambulatory cardiology visits at an urban, multisite health system in Los Angeles County during two periods: April 1 to December 31, 2019, the pre-COVID era; and April 1 to December 31, 2020, the COVID era.
The investigators compared patient characteristics and frequencies of medication ordering and cardiology-specific testing across four visit types:
Pre-COVID in-person, used as reference

COVID-era in person

COVID-era video

COVID-era telephone
The study looked at 176,781 ambulatory cardiology visits. Of these visits, 87,182 were conducted in person in the pre-COVID period; 74,498 were conducted in person in the COVID era; 4,720 were COVID-era video visits; and 10,381 were COVID-era telephone visits.
In the study cohort, 79,572 patients (45.0%) were female, 127,080 patients (71.9%) were non-Hispanic White, and the mean age was 68.1 years (SD, 17.0).
Patients accessing COVID-era remote visits were more likely to be Asian, Black, or Hispanic, to have private insurance, and to have cardiovascular comorbidities, such as hypertension and heart failure.
Also, patients whose visits were conducted by video were significantly younger than patients whose visits were conducted in person or by telephone (P < .001).
In addition, the study found that clinicians ordered fewer diagnostic tests, such as electrocardiograms and echocardiograms, and were less likely to order any medication, in the pre-COVID era than during the COVID era.
"If you don't have a patient in front of you, it's much more difficult to get a physical exam or obtain reliable vital signs," said Yuan. Communication can sometimes be difficult, often because of technical issues, like a bad connection. "You might be more reticent to get testing or to prescribe medications if you don't feel confident knowing what the patient's vital signs are."
In addition, he added, "a lot of medications used in the cardiology setting require monitoring patients' kidney function and electrolytes, and if you can't do that reliably, you might be more cautious about prescribing those types of medications."
An Eye-Opening Study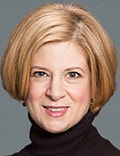 Nieca Goldberg
Cardiologist Nieca Goldberg, MD, medical director of the NYU Langone Womens' Heart Program, New York City, who is spokesperson for the American Heart Association, recounted her experience with telemedicine at the height of the pandemic in New York City, when everything, including medical outpatient offices, had to close.
"We were experienced with telemedicine because we had started a virtual urgent care program well ahead of the pandemic," she said. "We started using that to screen people with potential COVID symptoms so that they wouldn't have to come into the hospital, the medical center, or to the offices and expose people. We learned that it was great to have the telemedicine option from the infectious disease standpoint, and I did visits like that for my own patient population."
An equally if not more important finding from the study is the fact that telemedicine increased access to care among traditionally underserved demographics, she said.
"This is eye-opening, that you can actually improve access to care by doing telemedicine visits. It was really important to see that telemedicine has added benefit to the way we can see people in the healthcare system."
Telemedicine visits had a positive impact at a time when people were isolated at home, Goldberg said.
"It was a way for them to connect with their doctor and in some ways it was more personal," she added. "I actually got to meet some of my patients' family members. It was like making a remote house call."
Stable cardiology patients can take their blood pressure at home, weigh themselves, and take their own pulse to give an excellent set of vital signs that will indicate how they are doing, said Goldberg.
"During a remote visit, we can talk to the patient and notice whether or not they are short of breath or coughing, but we can't listen to their heart or do an EKG or any of the traditional cardiac testing. Still, for someone who is not having symptoms and is able to reliably monitor their blood pressure and weight, a remote visit is sufficient to give you a good sense of how that patient is doing," she said. "We can talk to them about their medications, any potential side effects, and we can use their blood pressure information to adjust their medications."
Many patients are becoming more savvy about using tech gadgets and devices to monitor their health.
"Some of my patients were using Apple watches and the Kardia app to address their heart rate. Many had purchased inexpensive pulse oximeters to check their oxygen during the pandemic, and that also reads the pulse," Greenberg said.
In-person visits were reserved for symptomatic cardiac patients, she explained.
"Initially during the pandemic, we did mostly telemedicine visits and we organized the office so that each cardiologist would come in one day a week to take care of symptomatic cardiac patients. In that way, we were able to socially distance — they provided us with PPE; at NYU there was no problem with that — and nobody waited in the waiting room. To this day, office issues are more efficient and people are not waiting in the waiting room," she added. "Telemedicine improves access to healthcare in populations where such access is limited."
Yuan's research is supported by a grant from the NIH. Goldberg reports no relevant financial relationships.
JAMA Network Open. Published online April 5, 2021. Full text
Source: Read Full Article