Researchers in China have reported the successful design and synthesis of two antiviral compounds that target the severe acute respiratory syndrome coronavirus 2 (SARS-CoV-2)'s main protease, essential in virus replication.
These compounds can inhibit the replication of SARS-CoV-2 in mice through oral administration and represent a key step forward in developing alternate anti-SARS-CoV-2 therapies.
Study: SARS-CoV-2 Mpro inhibitors with antiviral activity in a transgenic mouse model. Image Credit: iunewind / Shutterstock
The researchers published the findings from their study in the Science Magazine.
What is Mpro?
Mpro, main protease, is one of two viral proteases essential in viral replication in SARS-CoV-2, the causative agent for the coronavirus disease 2019 (COVID-19) pandemic.
Mpro's role is to cleave two large overlapping polyproteins (pp1a/pp1ab) into two non-structural proteins, essential in viral genome replication. Thus, disabling this protease would play a large role in preventing SARS-CoV-2's ability to reproduce.
Mpro targets polypeptides with a glutamine residue, which no known human protease shares the specificity of. This potentially allows for the production of drugs specific to Mpro that could have minimal side effects on a human subject.
The study
The researchers experimentally synthesized and designed 32 Mpro inhibitors, derived from boceprevir and telaprevir – two antivirals effective against hepatitis C virus infection.
The active site of Mpro contains four sites that are bound to by four fragments of peptidomimetic inhibitors (P1', P1, P2 and P3). The 32 inhibitors designed by the researchers contained fragments of P1, P2 and P3.
P1 design was fixed across all 32 designs. P2 derived from boceprevir was fitted to half of these, P2 derived from telaprevir to the other. P3 was variable across all of these.
The 32 compounds' antiviral properties were assessed through a fluorescence resonance energy transfer (FRET) assay, all of which were found to inhibit SARS-CoV-2 Mpro to some degree. Through these and further tests, the researchers identified six compounds that potentially were suitable for oral administration.
Pharmacokinetic tests were conducted on lab rats, which further highlighted two compounds – MI-09 and MI-30 – that showed good potential for development into oral drugs.
These compounds were then administered intravenously, intraperitoneally and orally at varying degrees of strength to rats, to determine the cytotoxicity of the compounds. No fatalities were recorded in any of the subjects, nor were any lasting toxic effects observed for long term (100 days) or high dosage (twice daily for 7 days) study animals.
Finally, human angiotensin-converting enzyme 2 (hACE2) transgenic mice were inoculated with SARS-CoV-2, and then supplemented either orally or intraperitoneally with MI-09 or MI-30. No abnormal behavior or adverse effects were reported in any of the study animals across the 6-day study period, and viral load was increasingly reduced in the study animals. Additionally, the compounds were found to have partially reversed lung lesions and trigger alveolar septal thickening.
Concluding remarks
The researchers conclude, thus, that these two compounds were successful in efficiently inhibiting the replication of SARS-CoV-2, and also ameliorated COVID-induced lung lesions. The development and testing of these synthesized compounds, therefore, represents a significant step forward toward the production of orally available anti–SARS-CoV-2 drugs.
Journal reference:
Qiao J, et al. SARS-CoV-2 Mpro inhibitors with antiviral activity in a transgenic mouse model. Science, 2021. doi: https://doi.org/10.1126/science.abf1611, https://science.sciencemag.org/content/371/6536/1374
Posted in: Medical Science News | Medical Research News | Disease/Infection News | Healthcare News
Tags: Angiotensin, Angiotensin-Converting Enzyme 2, Assay, Coronavirus, Coronavirus Disease COVID-19, Cytotoxicity, Drugs, Enzyme, Fluorescence, FRET, Genome, Glutamine, Hepatitis C, Mouse Model, Pandemic, Respiratory, SARS, SARS-CoV-2, Severe Acute Respiratory, Severe Acute Respiratory Syndrome, Syndrome, Telaprevir, Transgenic, Virus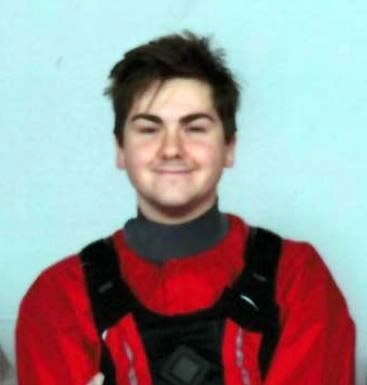 Written by
Michael Burgess
Michael graduated with a first-class degree in Zoology from the University of Hull, and later received a Masters degree in Palaeobiology from the University of Bristol.
Source: Read Full Article